Monday, December 31, 2007
New Year's Eve and a plea for homeless books....
...and you CAN help!
Several of us have been informed that there are some free books out in the wild that need homes. We're hoping you can help!
The wonderful ladies at
www.JoyfullyReviewed.com
have accumulated extra copies of some of our books and we've come up with a solution to their plight.
Just make a comment here about your New Year resolution and the fabulous staff at Joyfully Reviewed will pick the winners. One for each topic. We're looking for:
The funniest resolution.
The most serious resolution.
The most health-aware. (Come on, we all need those...even if we hate 'em. Let's get creative here...we know folks need to quit smoking...so think sexy...and healthy - you can do it!)
The sexiest...
The most daring...
The most imaginative...
The best proof you love to read romance...
Reading-related resolutions...
Here's the list of books
www.JoyfullyReviewed.com
has to give away:
The Cop by Sasha White, Alyssa Brooks and Renee Alexis


Sexy Devil

by Sasha White


Nicholas

by Elizabeth Amber
Blood Red by Sharon Page
The Supplicant (2) by Lucinda Betts
Midnight Confessions by Bonnie Edwards


What She Craves
by Lacy Danes
Best of luck in finding a home for these lonesome books. And from us to you: May 2008 bring all your most-hoped-for dreams to life!
Bonnie Edwards
Posted by Bonnie Edwards :: 10:31 AM :: 63 comments

-------------------------------------
Sunday, December 30, 2007
Deadlines Are Hell (Much Like Taxes)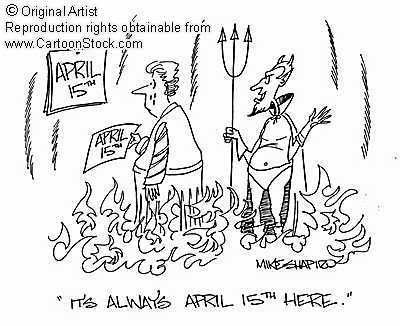 Magical things happen at the new year. People make resolutions, they're hopeful for the year to come. If they're like me, they're praying there's no more snow and knowing that it's just not going to happen for them. *insert pitiful sigh*

What am I looking forward to? Well, hopefully more book contracts in the coming year...those always make me feel warm and fuzzy inside. Not like mold, just warm and, you know, fuzzy. Never mind.

Anyway, I'm currently in the throws of deadline hell for the new year. I'm not one to plot my books out in advance, but I have a schedule for writing that I am beyond anal about keeping. So the book isn't actually due until April 15th, the glorious day of taxation in the U.S. of A. but I have mini deadlines to meet between then and now.

I'm sure getting my W-2 paperwork in January will only remind me of ALL the deadlines I have to meet by the special day in mid-April. So my resolution for the new year? Get it done early. Wish me luck.

And as a special shout-out, I'd like to say happy birthday to my older brother. (My birthday was two days ago, but now it's HIS turn.)

Happy New Year!

Crystal Jordan
http://www.crystaljordan.com

"In Ice" SEXY BEAST V - Sept 08
CARNAL DESIRES - Dec 08
Posted by Crystal Jordan :: 9:19 AM :: 13 comments

-------------------------------------
Wednesday, December 26, 2007
Happy Holidays to all!

No matter what holiday you celebrate this time of year, I hope you had a terrific one! And if it's included in your tradition, I hope you got lots of gifts that you will truly enjoy and cherish, rather than just lots of gifts that will take up room in your closets :)

I'm sitting here cross-legged in my recliner drinking my hot tea in my jammies and trying to talk myself into jumping right back into my normal, and pre-holiday schedule. Which right now doesn't look too appealing...LOL. I think it would be much more fun to go back to bed and curl up beside my still-snoring and very warm hubby. Unfortunately, my ability to sleep all day evaporated many years ago, so now that I'm up, I'm up.

Anyway, I digress. (Hey, I haven't finished my first cup of tea yet, so I'm impressed I can even type!)

Every year around this time, I sit down and take a long hard look at my accomplishments over the last year, my happiness factor and my goals - both met and unmet. I don't really think of this as New Year's resolutions, but as more of a way to take stock and make sure I'm on the right track out of the gate in the new year.

So how did 2007 measure up?

It was both one of my best and hardest years, actually. It was my first year staying home to write full time, and plunging our household into a completely self-employed household. That has its definite rewards, which I will be thankful for in tax deductions, and I have already been thankful for in getting to set my own schedule and spending time with my son and husband! However, that also meant that I had to wean myself off the every two week paycheck, and learn to roll with the "when money comes in, we pay what we can and roll till the next check comes." I must admit, that part freaked me out until about May.

At the end of June - those lean summer months of my husband's business - I decided to sell Pampered Chef on the side, despite the fact that I don't cook. (Lucky for me, you don't have to to be successful!) Fortunately, I enjoy the interaction and yes, the extra income that brings in, and it's flexible enough that it doesn't take time away from my writing. (And I'll admit, it's actually gotten me to cook a few things with my new stuff...LOL)

On a writing front, my first book with Kensington, CEREMONY OF SEDUCTION, came out in August and is doing quite well. I wrote book two of the trilogy - VISIONS OF SEDUCTION - and I'm currently working on TRIANGLE OF SEDUCTION, which I wanted to finish by the end of the year, but is looking to eek over a bit into January. I attended RWA Nationals and accepted an RT Reviewer's Choice Award for INTO A DANGEROUS MIND, which was written under my other pen name. I also attended RWA Nationals and got to meet with my agent, Paige Wheeler, and my editor Audrey LaFehr (whom I had never met in person.) Not to mention, I got to attend the Kensington publishing party - where I'm glad to say I wasn't the only one gawking like a newbie - (A big thanks to Elizabeth Amber for gawking with me!) I taught my first online writing class this year and spoke at several different writing organization's events and attended twelve book signings and three writing conferences.

All in all, I'm happy with the year. And happy with the direction I'm moving in. I may not have met all my goals, like word count per week or finishing four books this year, but I'm content with where I find myself.

So, it's on to 2008! As for my specific 2008 goals? Ask me in a few weeks when I get them solidified :)

I'm looking forward to another year, and hope all of your are too! May we all exceed our goals, attain our dreams and live a happy and healthy 2008 :) That's what I'll be raising a glass to on the 31st!

Cassie Ryan
Posted by Casie Ryan :: 11:52 AM :: 2 comments

-------------------------------------
Sunday, December 23, 2007
Pre-Order on Amazon

Recently I received a note from a reader who let me know that Sexy Beast IV and Exposing Casey are now available on Amazon for pre-order. How exciting is that? As I prepare for my third and forth releases from Kensington I'm reminded of how this all began and how very thankful I am for my agent, Jessica Faust, and my editor at Kensington- Audrey.

I've a full plate next year and I'm really looking forward to digging right into it!





Sexy Beast IV
Ship Date February 26th





Exposing Casey
Ship Date March 25th



Next year I have contemporary and suspense projects planned and I'm so very lucky that i have a supportive husband who not only "gets" my dream but gives me room to pursue it. I'll have been a full time writer as of March 08 for one whole year. I never thought I'd be able to pull it off, honestly, and certainly wouldn't have without him.

Happy Holidays!!
Deanna Lee

Labels: Exposing Casey, Sexy Beast IV


Posted by author :: 4:22 PM :: 1 comments

-------------------------------------
Wednesday, December 19, 2007
'Tis the Season...

.... to freak out, fa lala lalala lah lah lah ...

Although actually, I am doing better this year, which might have something to do with observing the season of Advent, but is more likely because I finally got the Christmas presents mailed off to Australia over a week ago.


So far, I've had a great blog tour and a wonderful booksigning at my favorite local indie bookstore, Mysterious Galaxy for my latest release, ONE MORE TIME. (And you can't look at that bookcover too many times, can you!)

My three Christmas trees are up (yes, three, but two are small), we got an Advent wreath for the first time ever, made of cedar and pine. I've made candy (chocolate fudge, milky way delight, chocolate cheese fudge) and might make more (rum balls, springerle and more milky way delight because it is my favorite). I have completely neglected my Christmas cards this year. I bought them, half off, at Marshalls, but haven't sent a single one.

All of this is to say, that while I was busily working away at my day job, I was constantly reminding myself that I had to come and blog here. And here I am at 7:30am, just sitting down to put a blog together, so clearly,

'Tis the Season to Ramble...

What's your holiday season like?

Labels: christmas, One More Time


Posted by Celia May Hart :: 10:22 AM :: 6 comments

-------------------------------------
Monday, December 17, 2007
Want an Alpha Guy for Christmas?

If Santa brought you the guy of your dreams, would he be an alpha male?

We romance writers and readers talk a lot about alpha heroes. What, exactly, are they?

I guess each of us has her own interpretation. To me, an alpha guy is one who's strong and skilled, a natural leader – but in an understated way. He's never arrogant, pushy or "macho."

Do you know what "macho" means? Characterized by "machismo." And the definition of machismo is "overly assertive or exaggerated masculinity, esp. as characterized by a show of virility, domination of women, etc." Okay, I doubt any of us women have anything against virility, but the rest pretty much sucks, at least to me. A guy who tries to dominate anyone else, male or female, is demonstrating a lack of self-esteem. Definitely not heroic. I so don't want to know that kind of man. Or read about him.

For me, the heroes I love in books are the same kind I love in real life. But I know that's not true for all readers. Some people like to read about Superman but date Clark Kent.
So my question is, what kind of hero would you like in your Christmas stockings? And is that the same kind of man you love to read about?
Posted by Susan Lyons :: 10:34 AM :: 4 comments

-------------------------------------
Saturday, December 15, 2007
Amusing the Muse
The Muse has a tough job inspiring writers. She can't just come up with any old idea; she has to give us one that makes us run straight to our keyboards and want to stay there so we can tap out the best story that makes readers wants to keep reading.

If writers are inspired by "Muses," where do Muses get their inspiration?

Well, if it's my Muse you were asking she'd reply in large part Disney. This is especially true since I treated her to a week long vacation in Walt Disney World. For my Muse there's no better place and nowhere else that thinks like she does.
Talking mice, why not? Happily ever after, of course! Travel from Italy to Japan in under five minutes, no problem! Disney is a place that thinks like a Muse, asking What if..........

What if......we dropped an elevator 13 stories?

What if.......a giant Yeti really does live in the mountains?



My Muse works hard trying to develop story worlds & characters that pull readers into a detailed place that's real. So, she appreciates getting to visit a place that works as hard, or even harder than she does creating a story world down to finite details (try changes in paving to signifiy progression from east to west of the Mississippi River.)

For writer's What inspires you?

And as a reader what are the little details that make a story real for you?



Labels: Disney, Inspiration, recharging the muse, Vacation, writers
Posted by Megan Kerans :: 10:48 AM :: 1 comments

-------------------------------------
Wednesday, December 12, 2007
What Does A Book Cover Do For You?

One of my favorite things to do when I read this blog is to scroll through and see all the covers. They are so HOT! I don't have a cover for you all yet, but I do know one is in the works and as soon as it's ready, I'll get it posted.

Let me introduce myself, I'm Annalise Russell, and my first story with Kensington is scheduled for release in September '08. IN HIS BED will be part of an historical erotic romance collection titled, THE PLEASURE OF HIS BED. The other stories in the collection are written by Donna Grant and Melissa MacNeal, so I am in great company.

For me, a book cover is the first thing that catches my eye and compels me to pluck that book from the shelf and explore the story within. As I wander the aisles and aisles of books looking for a new story to escape into, I skim the packed shelves until a promising pair of eyes, muscular arms, or a washboard stomach, lures me to touch.

Whew! Did someone turn up the heat in here? Yeah, I know...I'm hopeless. But who doesn't mind something awfully nice to look at to go along with that story? So what does a book cover do for you?

I'd love to hear your comments!

Annalise Russell
BLOG: www.annaliserussell.wordpress.com
Posted by Annalise Russell :: 7:53 AM :: 9 comments

-------------------------------------
Sunday, December 09, 2007
New Book, Video, Web Site and Contests
It's been a busy few weeks! First off, my second book,

SIN CLUB

, just came out on November 27th. Woo-hoo! I am SO excited!




So, to celebrate, as well as give folks a sneak peek, I decided to do something different, so I created an audio excerpt of SIN CLUB, as well as the sin-sual book video below:





And I redesigned my web site to make it sexier to match the books I write.

Well, what do you think? I'd love to know, so please leave a comment here or on my blog about either the new web site or the SIN CLUB book video, and you'll be entered into a drawing for a **free** copy of SEX LOUNGE and an autographed mirror. Then, enter the December Happy Holidays Contest for a chance to win a handful of books by Jasmine Haynes, Leigh Wyndfield, Dee S. Knight, Rachelle Chase, and a $20 Amazon gift certificate from TL Schaefer.

And speaking of contests, the SEX LOUNGE Finding Derek CONTEST - my previously mentioned online contest where sexy guys competed to be Derek, the hero of SEX LOUNGE, has ended. Check out the photos, audio clips, essays, and videos of the 37 hunky guys who made the cut, as well as the winners, by visiting www.FindingDerek.com/entries .

That's all for now. I hope you'll enter the contests and share your thoughts!

Happy Holidays,

Rachelle

Labels: book video, Contest, Rachelle Chase, Sin Club


Posted by Rachelle Chase :: 1:09 PM :: 11 comments

-------------------------------------
Thursday, December 06, 2007
Blue Christmas...

As we chug inevitably toward the holiday season and the carols and happy songs invade our every moment, I have to stop and remind myself that not everyone's feeling the joy.

Everyone at some point, has a blue Christmas. The first year without a loved one, your college-age child votes goes to the "significant other's" home for the holidays. Maybe it's your first divorced holiday season. These are just the obvious reasons, there are many more, as individual as the people having them.

Some people say, "suck it up and pretend you're having a good time"...well, bah, to that. I think it's okay to acknowledge this is a blue holiday season this year and settle in to let it pass you by. But know as life does its thing and the wheels turn, that some day your season will brighten.

People talk about the traditions of the season as if they never change. But in truth, they've always changed. When I was a child, we had the standard gift opening in the morning with a heavy feast sometime in the early afternoon. As my siblings had their own families, our pattern changed. My parents and I visited from house to house to see all the children having their traditional days. That "tradition" lasted until I had my own children. Then the wheel of life moved along as it does and new traditions were born within our family.

It's the way it is...we miss those we love...we yearn for other days...

If you're feeling the chill of a life change this year, I say:
Throw a log on the fire (be it in an actual fireplace or just on a dvd), wrap yourself in a snuggly blanket, with a delicious, steaming drink at your elbow and settle in with a good book. (Aphrodisias are a great way to warm up an evening ;)

If you have a pet, you just know they'll understand the mood and settle in on your lap or at your feet.

Be kind to yourself...and have the Best Holiday Season you can!

And may 2008 bring health, happiness and fulfillment to you and yours!

Bonnie Edwards
Posted by Bonnie Edwards :: 1:13 PM :: 12 comments

-------------------------------------
Wednesday, December 05, 2007
Thinking about the day job...
First of all, writing IS my day job, and I work seven days a week, a minimum of 6-10 hours a day. It's hard work, but I love it. There's a discussion on one of my lists--all of us are published--about why we stick it out as authors through good times and bad, dry periods where we can't sell a book to deadlines looming one after the other, often coming so close together we literally have no life beyond the imaginary one in our heads.

I've been chuckling over the answers that have come in from other authors: that if we didn't let the imaginary people out to play they'd probably drive us insane, that writing allows us to focus all our compulsive/obsessive/control freak traits on our books instead of our family members, that we'd be writing anyway, whether we're published or not...the list goes on and on, but I really laughed at the most often repeated answer of why authors love their jobs, (for those of us lucky enough not to have an outside day job) and the reason is, we never have to get dressed! We work every day in our jammies or sweatsuits without leaving the house. I had no idea how important that would be, but I have to admit, there's a lot of truth to it. Why leave? Our imaginations take us to such amazing places--new worlds we've created or even more exciting versions of the real one. For whatever reason, it's nice not to have to put on "grown-up" clothes every day and go into the day job--so now you know the real secret!

Another reason, and it's one that's right up there with flannel jammies, that really thrills me about this job is my books! They're in bookstores--I mean right there on the shelves next to some of my favorite authors! I still get a charge when I see them. Plus they have really gorgeous covers, and they're all mine...well, mine and my critique partners' and the copy editor and my agent and my regular editor and the print setter and the art department and... you get my drift.

I've got a book coming out in a couple of weeks and I'm as excited about the release of Wolf Tales V as I was about the first book in the series. It's got everything in it that makes me happy--sexy heroes, brave heroines, lots of sexual tension (and even more of the real thing) and it's all wrapped up with an exciting plot and a very special surprise at the end. I hope you'll take a look and let me know what you think. I promise to answer--I always do! And you'll know that I'm sitting here in my old rocker, laptop in my lap, warmly dressed for work in my flannel jammies and an old sweater of my husband's!

Just a note that if you have't joined my newsletter, please do. I'm running another contest this month with books for prizes. I'm at http://groups.yahoo.com/group/KateDouglas/

Happy Holidays to everyone!

Labels: bookstores, new worlds, sexual tension, wolves, writing


Posted by Kate Douglas :: 3:12 PM :: 4 comments

-------------------------------------
Saturday, December 01, 2007
Wouldn't It Be Nice?
My, what a topic starter. I could go just about anywhere from here… Break out into song, "Wouldn't it be nice if we were older, then we wouldn't have to wait so long…" Except, I can't carry a note to save my life and I would hate to see all your lovely ears bleed. Then I could do the, Wouldn't it be nice if it wasn't already December, because I can't remember much of the eleven months that came before this? Except, why dwell on what has already happened when there are so many delightful moments yet to come? Oh, yeah, and I could do the, Wouldn't it be nice if there were smoking hot man covers coming out of Aphrodisia, but !hola! have you seen the winter lineup? My poor laptop screen will never be the same for all the recent tongue-worship of those hard-bodied male specimens. :)

This "Wouldn't it be nice" pertains to the fact that authors don't always get to write or do those things they want to do. Personally, I have a couple of series that I would love to finish and that I know, from various emails, readers would love to see me finish as well. The thing is, I can't finish those series for the time being. Writing for multiple publishers means agreeing to certain contract terms that generally take away your rights to do the same length and genre of work for another publisher. Really, you can't blame a publisher for not wanting to invest their time and money in you only to have you turn around and go elsewhere. But at the same time, it can be disappointing for the authors as much as the readers.

Then, too, is the reality of the author who changes genres. Why, when an author is so amazing at writing contemporaries or historicals, do they suddenly plunge into paranormals? Well, because that is just what the marketplace is buying. As authors, if we don't produce books that sell--even if the genre might not be our top pick--we won't have a very longlasting career.

So what can be done about this realities, other than saying, Wouldn't it be nice if I could finish off those two series and write the historical I have been angsting to write since finishing my last one several years ago?

For the first item, not much can be done, outside of writing free stories to continue on those two series. Unfortuantely, very few authors have time to write an entire free full-length story, let alone several. So what about a short story? If an author is unable to continue a series in full length per contract obligations, would you as a reader be content with seeing a free short story or stories to tie up lose ends and see remaining characters happy together? Or would you prefer to wait it out, until the author can legally finish the series?

As for the second item, an author's ability to write in a genre that the general marketplace might not be so strong on. That all depends on the readers. Obviously an author who is selling well in a genre is going to be able to continue to produce in that genre despite the rest of the industry. However, those sales need to be direct, which means bought as a new item instead of a resale. The reality with erotic romance is when it comes to paperbacks, they are almost always released in trade format. This means mucho $$$. I sure can't afford many books when they are going for $10-15 each. What about you? Do you read erotic romance in trade format regardless of the pricetag? Would you be apt to read more if they cost less?

Unfortunately, there isn't a lot to be done for the price issue either, outside of having the books release in massmarket format as opposed to trade. Definitely not an overnight thing, but once again it is something that readers control. The book industry is dependent almost completely on the reader, and so what the bulk of the readers want, the bulk of the readers ultimately get. What this means to you is do express yourself.

Every publisher has a way for readers to contact them, generally by a customer service email. Share your thoughts and feedback. One reader won't make magic happen, but as with anything else, if enough share the same opinion, it will eventually make a difference. And maybe, eventually, I can even afford to buy all those hunks over there on the left-hand side of this blog. Okay, so not the hunks, but at least the books they are on. :)

~ jodi

www.JodiLynnCopeland.com
Posted by Jodi Lynn Copeland :: 11:31 AM :: 5 comments

-------------------------------------