Sunday, December 30, 2007
Deadlines Are Hell (Much Like Taxes)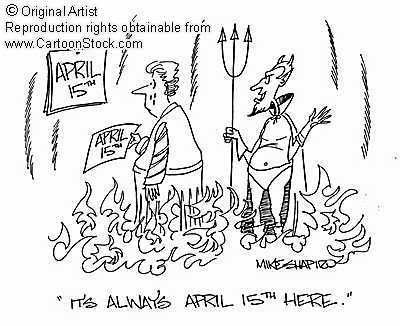 Magical things happen at the new year. People make resolutions, they're hopeful for the year to come. If they're like me, they're praying there's no more snow and knowing that it's just not going to happen for them. *insert pitiful sigh*
What am I looking forward to? Well, hopefully more book contracts in the coming year...those always make me feel warm and fuzzy inside. Not like mold, just warm and, you know, fuzzy. Never mind.
Anyway, I'm currently in the throws of deadline hell for the new year. I'm not one to plot my books out in advance, but I have a schedule for writing that I am beyond anal about keeping. So the book isn't actually due until April 15th, the glorious day of taxation in the U.S. of A. but I have mini deadlines to meet between then and now.
I'm sure getting my W-2 paperwork in January will only remind me of ALL the deadlines I have to meet by the special day in mid-April. So my resolution for the new year? Get it done early. Wish me luck.
And as a special shout-out, I'd like to say happy birthday to my older brother. (My birthday was two days ago, but now it's HIS turn.)
Happy New Year!
Crystal Jordan
http://www.crystaljordan.com
"In Ice" SEXY BEAST V - Sept 08
CARNAL DESIRES - Dec 08
Posted by Crystal Jordan :: 9:19 AM :: 13 comments

-------------------------------------